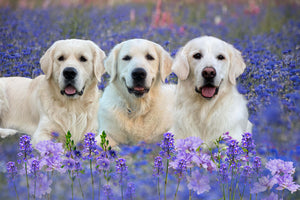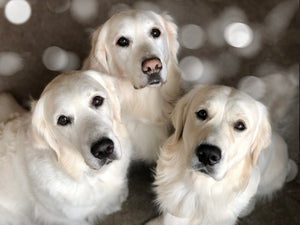 WHO WE ARE
Enzo, Cooper and Tazio are the golden retriever pups behind "The Carefree Goldens." Enzo and Cooper are registered therapy dogs and actively work at multiple facilities. They bring joy to humans both near and far, young and old. Enzo, Cooper and Tazio love their humans and their four-legged friends too. When they are not working, they enjoy hiking, running, and swimming.Send a Carefree Golden Card and receive a smile in return. Choose from our selection of cards today to find a card that fits the occasion.
PET COT
Enzo, Cooper and Tazio love their 'place'. They use their pet cots indoor and outdoor. It is also a part of their training tool with 'place' command. They stay at their 'place' till they are released. After their bath time, they get dried at their 'place'.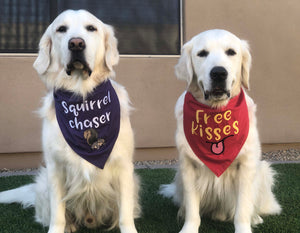 FUN BANDANAS
We get more kisses from hooman when we wear our fun bandana. There are different fun phrases in different colors to choose from, and they come with two different sizes.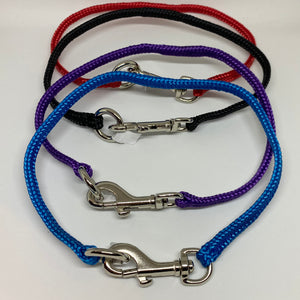 Dog Collar
The Professional trainer's choice. Handmade nylon collar for a dog. Stays in place and gives the handler better control for more effective teaching. A leash can be hooked anywhere around the collar.